Youth Ministry
Grades 9 - 12
Welcome to Youth Ministry
Grades 9–12
High school students are encouraged to participate in our 9:30 AM service and then join us for Sunday School from 11-11:45 AM, where they'll engage with a lesson or study and connect with one another.
In addition to Sunday School, youth in Grades 9-12 are invited to be a part of Youth Group events. Phoenix CRC's Mentoring program is offered to students in 8th grade.
Youth Group
Grades 9–12
All high school youth gather for Youth Group events on the 1st Sunday of each month from 12–2 PM. These gatherings often revolve around activities like bowling, playing board games, an Olympic-style field day, or preparing for a service project.
Mentoring Program
Grades 8–12
Everyone in Grades 8-12 at Phoenix CRC can be paired with a Mentor. Mentors care about their mentee. They meet with each other a few times a quarter. Mentors answer questions, talk about challenges and growth, pray together, and seek to be an extra resource in this season of life.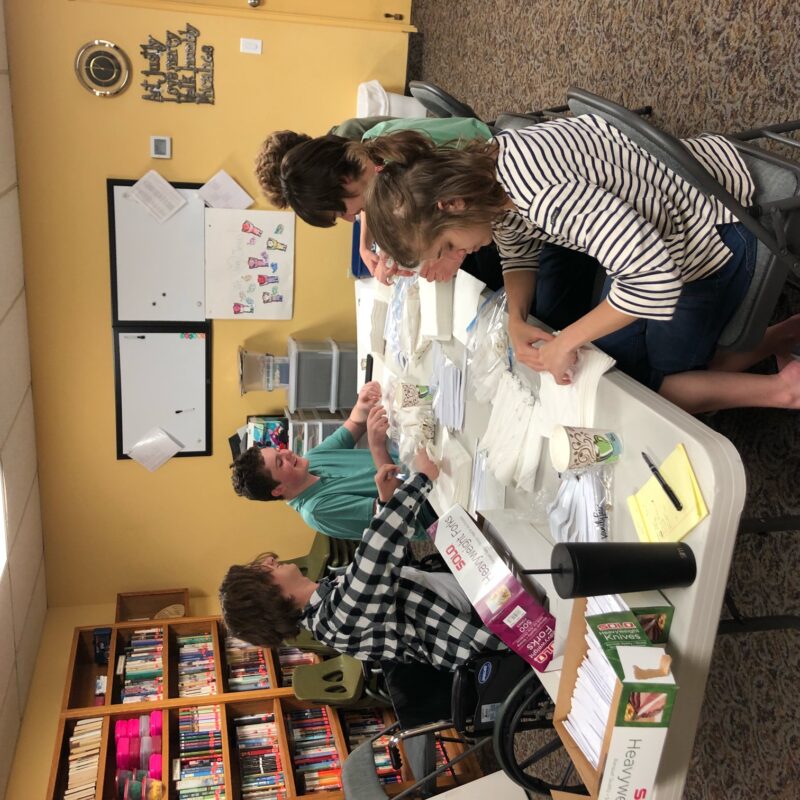 Getting ready for the SERVE trip fundraiser
Youth looking for a mentor can learn more and apply to be paired up using the link below.
*All of our youth ministry leaders and volunteers go through extensive background checks administered by Protect My Ministry.
Let Us Know You're Coming